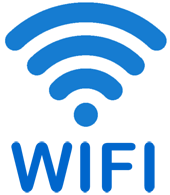 Optional Programmable WiFi
FCU Controller is compatible w/ all
CXI-series DC Motor FCU Fan Coil Units
(5) Five Sizes Available
from 1/4 ton to 1-1/4 ton

See All FCUs & FCU Technical Info Here
Low-Mid Wall FCU
Super quiet DC motor low wall or floor fan coil unit above can be configured for WiFi control. Shown with leg kit below.
Floor - Free Standing FCU
Ceiling Mount FCU

Chiltrix DC-Inverter Ultra-Thin CXI-series FCUs are built for universal mounting.
These WiFi-capable DC motor fan coil units can mount on the ceiling, wall, or floor. All FCU control functions can be managed remotely using a free smartphone APP.